Belleri s.r.l. metalworking facility is spread across an area of 2,700 square meters and is equipped with six overhead cranes of varying capacities. The computerization of our systems allows us to monitor production, optimizing costs, and maintaining a high level of accessibility to the product's origin information.
Our internal and externa machinery park enables us to undertake a wide range of processing methods.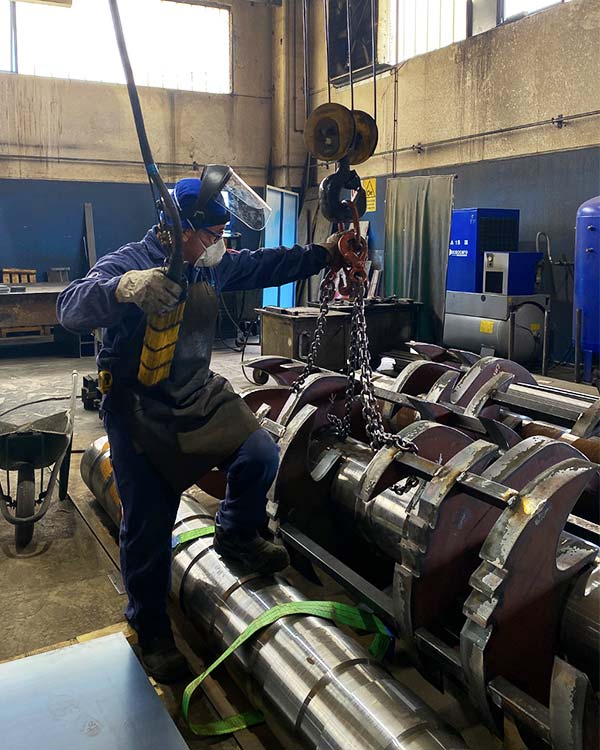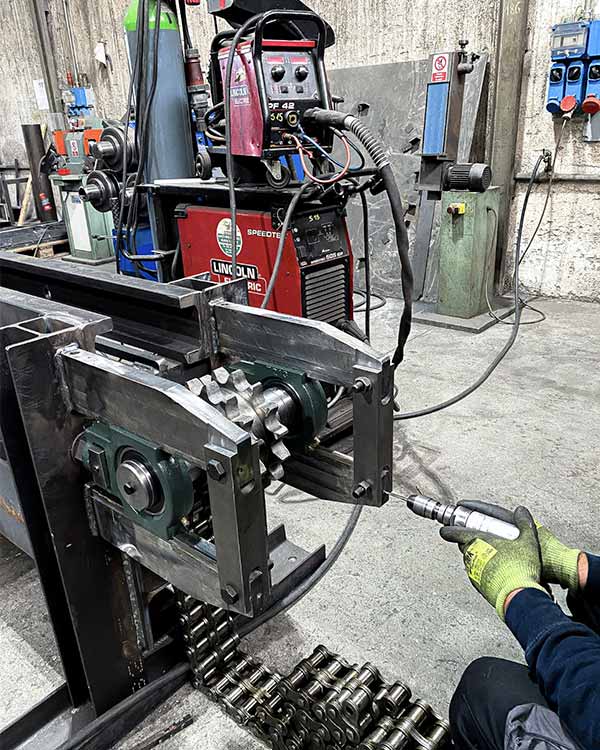 We have milling and boring machines capable of handling structures up to 20 tons and lengths up to 14 meters.
We entrust welding operations to our qualified and certified personnel, ensuring that the customer can always have great peace of mind.
Additionally, we have milling and boring machines for mechanical processing, allowing us to achieve precision work on metal structures of various sizes.
Our painting and assemblycenters, with years of experience, are qualified and state-of-the-art, enabling us to carry out both standard and specialized projects.